Why Physical Design Program?
A Physical Design Engineer is someone responsible for planning the Integrated Circuit layout.
They are constantly challenged in building next generation state of the art chips in advanced process nodes.
Backend processes like -
Floor Planning
Place and Route
Timing Closure
Power Integrity
Static Timing verification
Physical Verification
This is the world a Physical Design Engineer lives and breathes in.
If this is what you would like to see yourself doing someday, interacting with the best minds and the best technologies, the Physical Design course is a MUST for you.
Highlights of the program
This program offers a comprehensive, well-researched and developed training material for understanding how Design works in the real industry.
Small Batches of 10 members
Get enrolled in small batches of 10 members and get focussed attention from teachers
Live & Interactive Sessions
It's not just videos that you would learn from but live and interactive sessions from expert teachers
Why should you choose E-Box for Learning & Skilling ?
Practice Oriented Learning
A - Z, You name the company and You will find our alumni.
We have successfully moulded over 10 lakh students from 100+ colleges and universities and we have a very strong alumni network across the globe
I had PD Training for one year and gained more knowledge in it. Training had both theory and labs. It started from fundamentals of vlsi and ended up with some projects related to PD. Those projects were useful and learnt to solve errors in it. Lab session made me more familiar with the tools.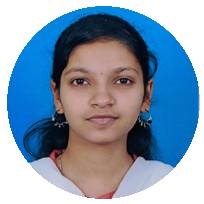 You will Learn through our Scientifically Designed & Proven 5 Step Practice Oriented Learning Process
iLearn
In this session, you will find video lectures and other resources to learn the concepts.
iDesign
In this session, you will start designing and creating your own programs.
iExplore
In this session, you will find interesting set of activities which will make you explore more on the specific topic.
iAssess
In this session, you will have activities to self assess your knowledge and skills on the specific topic.
iAnalyse
In this session, you will find varieties of exercises to improve your code analysis, testing and debugging skills.