Why Coding ?
Coding is a Skill
Coding is a Skill that needs to be acquired with hours of Hands On Practice on Real Programming Languages
Coding is a Not a Game
Coding is not a Drag and Drop game to be played like building a Lego Game or Playing with Visual Block Based Coding Software
Coding is solving Real World Problems
Coding is not just about creating stories and animations.Coding is all about creating Application Software to solve real word problems.
Coding is a Catalyst
Coding is a serious one that helps you drive innovation, build confidence, improve creativity and imbibe many other auxillary skills like Precision Thinking, Logical Reasoning, Computational Thinking, Structured thought process, Analytical Thinking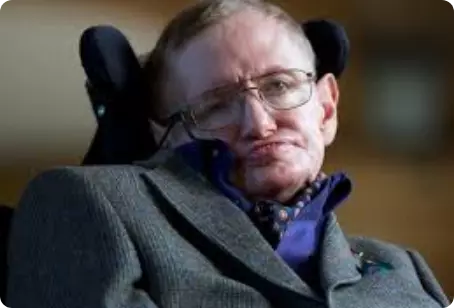 Whether you want to uncover the secrets of the universe, or you just want to pursue a career in the 21st century, basic computer programming is an essential skill to learn.
Stephen Hawking
Theoretical Physicist, Cosmologist & Author
Schedule a FREE Trial class Now!
A few Details about Yourself and our Experts will contact you
Enroll your Child in E-Box Junior Coding Pack
Your Child wouldn't just be a Drag and Drop Coder but a Real Programmer
Python Beginner Course
2Month
Duration
22Interactive
Classes
About the program
This course provides a comprehensive and in-depth introduction to the Python language. You will learn the fundamental design cycle of computer science and computer programming: writing code...
Python Intermediate course
4Month
Duration
38Interactive
Classes
About the program
This course starts from the beginning, covering the basics of how a computer interprets lines of code; how to write programs, evaluate their output, and revise the code itself; how to work with...
Python Advanced Course
5Month
Duration
54Interactive
Classes
About the program
This course will teach you how to use Python Programming in an efficient manner to Build & Analysis Applications using the latest Python Techniques. In this course, you will explore variables...
Your Child will Learn through our Scientifically Designed & Proven 5 Step Practice Oriented Learning Process
iLearn
In this session, your child will find video lectures and other resources to learn the concepts.
iDesign
In this session, your child will start designing and creating your own programs.
iExplore
In this session, your child will find interesting set of activities which will make you explore more on the specific topic.
iAssess
In this session, your child will have activities to self assess your knowledge and skills on the specific topic.
iAnalyse
In this session, your child will find varieties of exercises to improve your code analysis, testing and debugging skills.
Why should you choose E-Box for Learning & Skilling ?
Practice Oriented Learning
Frequently asked Questions
Any student from 6th standard to 12th standard who are interested in Coding can enroll.
E-Box is the most loved platform by Corporates. Many top corporates like Cognizant, HCL, UST, FSS, Zoho, Payoda, Virtusa ... are our clients. By enrolling in this pack, you can make your kid to learn Coding in the right way.
Drives innovation
Improves creativity
Builds confidence
Translates to success on other areas as well
Engineers with years of experience in Coding / Academics
World class curriculum
Live Online Tutoring / Lecture Sessions
Activity Based and Practice Oriented Coding Activities
Instant feedback and support through E-Box, an AI Driven Learning Platform